The Highlands of Sri Lanka has the perfect climate for the production of tea and were a getaway for the British colonialists to escape the heat
Tea is a big business in Sri Lanka and has been for many, many years. It is still referred to as Ceylon tea (the country's former name), a through back to a time when the country was ruled by the British, who brought tea cultivation to the country in the late 1860s. Today, the country produces 340 million kilogrammes of tea per year and employs over 1 million people.  As you drive through the highlands of Sri Lanka the impact of the tea industry is all too obvious with hill after hill covered in tea plants. The tea plants are densely packed, of on the sides of hills, so the most effective way to harvest them is through someone picking the leaves by hand. The harvesting is hard labour, mostly done by women and children – the picked leaves are collected in baskets and carried on the backs of the pickers.
Sri Lanka's Tea History
Sri Lanka, or Ceylon, as it was known when it was a British colony, is one of the largest tea producers in the world. It's said that the first tea plant was brought back (i.e. smuggled!) from China by the British in 1824. It was planted in the Royal Botanical Gardens in Peradeniya, Kandy.
In 1867, a Scottish man and a huge name in tea, James Taylor, started growing the first commercial crop of tea on the Loolecondera Estate in Kandy. Although the first tea factory in Sri Lanka is no longer in operation, you can take a historic tour.
After a blight of the coffee crops, tea began to take over as the main crop of Sri Lanka, and now around 350 million kg of tea per year are exported by Sri Lanka. Sri Lanka makes some of the best tea in the world, and it's ranked just behind Chinese tea, Indian tea and Kenyan tea.
It's not just the large tea estates producing tea, there are thousands of smallholders all contributing to the Sri Lankan tea industry. How many tea plantations are there in Sri Lanka? That's pretty hard to answer as there are lots (and lots) of tiny smallholdings.
Sri Lanka's Tea Growing Areas
There are a number of Sri Lankan tea plantations covering large areas of the Hill Country, so the chances are you won't be too far from one wherever you are in Sri Lanka.  The main tea growing areas in Sri Lanka are :
Kandy

Nuwara Eliya

Uda Pussellawa (between Nuwara Eliya and Ella)

Uva (area around Ella and Badulla)

Sabaragamuwa (sweeping from west o

f

Kandy down past Horton plains and to Udawalawe)

Dimbulla (between Hatton and Nuwara Eliya)

Ruhuna (southern province of Sri Lanka

encompassing Yala)
The tea produced varies depending on where it's grown. The higher the elevation, the lighter and subtler the tea. Higher elevation tea plantations are found around Haputale and Nuwara Eliya. The lower the elevation, the stronger and less subtle the tea. Lower elevation tea plantations are found near the coast in the area around Galle.
There are a number of tea plantations that you can visit in Sri Lanka, our journey took us to the Damro Labookellie Tea Factory and Garden, close to the city of Nuwara Eliya deep in the highlands of Sri Lanka. This place is well presented, with a traditional looking tea room and additional large glass and steel building housing a large shop and more seating for drinking your tea.
From the main building, they run tours of the Labookellie tea factory where you get to see how the tea leaves collected from the plantation. At the end of the tour, there is a chance to sample some of the teas. We hadn't realised there were different stages of the tea leaf development that produce a different flavour. Known as "golden tips" or "silver tips," tea tips are the small, unopened leaves of the tea plant.
The best part of the tours – well we enjoyed it was to sit down at the end and enjoy a cup of tea. Lovely. We decided to buy some tea in the shop to take back home with us, so we chose some gold and silvertip tea and I went outside on the deck to take some more photos leaving Karen to pay. Unfortunately, our math on the exchange rate was slightly off so instead of buying a box of tea for $4.99 we paid $49.99. We'll probably not drink this but keep it as part of our children's inheritance – just go to hope that they actually develop a taste for tea!
Just a short distance from the Damro Labookellie Tea Centre is the city of Nuwara Eliya. This hill city is blessed with cool temperatures (it felt positively chilly here compared to other parts of the country and can get below freezing at night) and fertile soil, sits in the shadow of Mount Piduratalagala (2524m) more popularly known as Mount Pedro. When the British colonial officer, John Davy, arrived here in 1819 it was a wilderness covered in a jungle and for some reason only known to himself, he thought it a great place to build a sanatorium. It wasn't until 1846 that the town of Nuwara Eliya, meaning "city of light", was founded by the renowned explorer Samuel Baker. The cool weather reminded the homesick British of dear old Blighty and was an ideal escape from the hot and humid weather of the lowlands. It also turned out to be an ideal climate to grow familiar crops such as root vegetables (i.e. potatoes), lettuce and strawberries. They also thought it would be a great place for coffee plantations, which it was until the crop was blighted by disease. So, they instead turned to tea which thrived in the hilly surroundings.
Today, Nuwara Eliya still has an English country village feel to it, with its red telephone boxes, pink brick Victorian post office, a well-maintained golf course, horse racing course, colonial bungalows, and rose gardens. Sprinkled in among the homely remanents of British colonialism there is a lot of traditional Sri Lanka and you don't have to wander too far to find a more local feel in its bustling markets and small shops.
When to visit
It is not advisable to visit from June until the end of August as this the monsoon season and it gets very, very wet.
Except for this time of year, the weather should be pretty good. From November to February / March it can be chilly. We went in December and there was definitely a nip in the air at night. So, this is the only place in Sri Lanka where you might need to break out a woolly-pully at night time.
Featuring a restaurant shared lounge and views of the lake, Hotel Grand Turf is located in Nuwara Eliya, 1.1 miles from Gregory Lake.  The accommodation provides room service, a concierge service and currency exchange for guests.
All units are equipped with air conditioning, a flat-screen TV with satellite channels, a kettle, a bidet, a hairdryer and a desk. All rooms at the hotel have a city view. 
Hakgala Botanical Garden is 26.7 miles from Hotel Grand Turf, while Galway's Land National Park is 1.2 miles away. 
See the listing on Booking.com for more information.
Located in Nuwara Eliya, within 1.1 miles of Gregory Lake and 5 miles of Hakgala Botanical Garden, Highland Breeze provides accommodation with a restaurant and as well as free private parking for guests who drive. Featuring room service, this property also provides guests with a terrace. The hotel features family rooms.
See the listing on Booking.com for more information.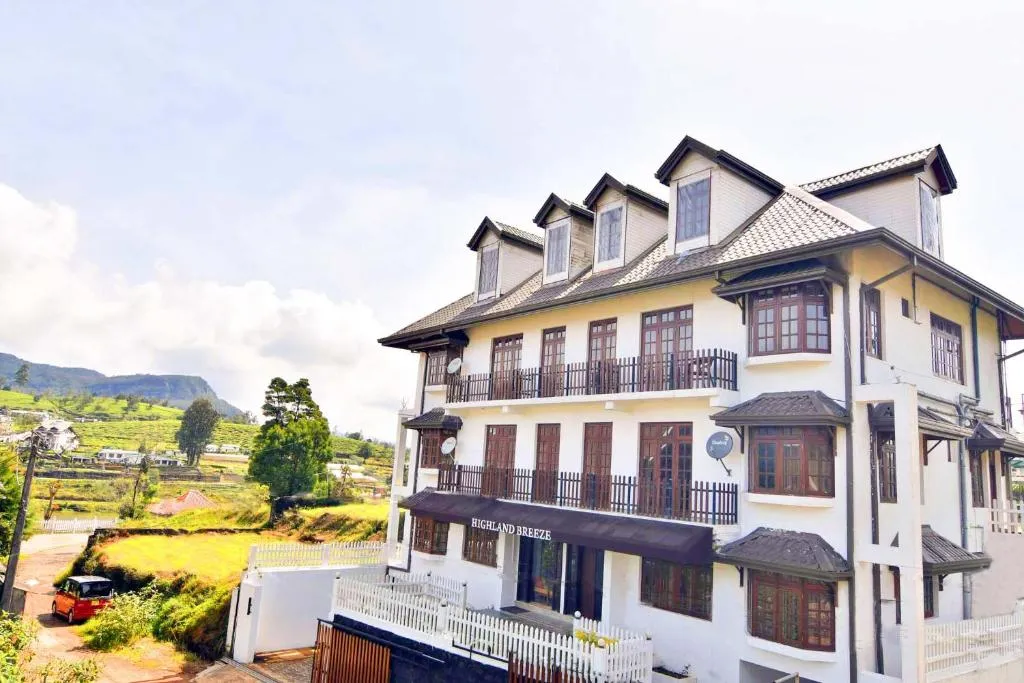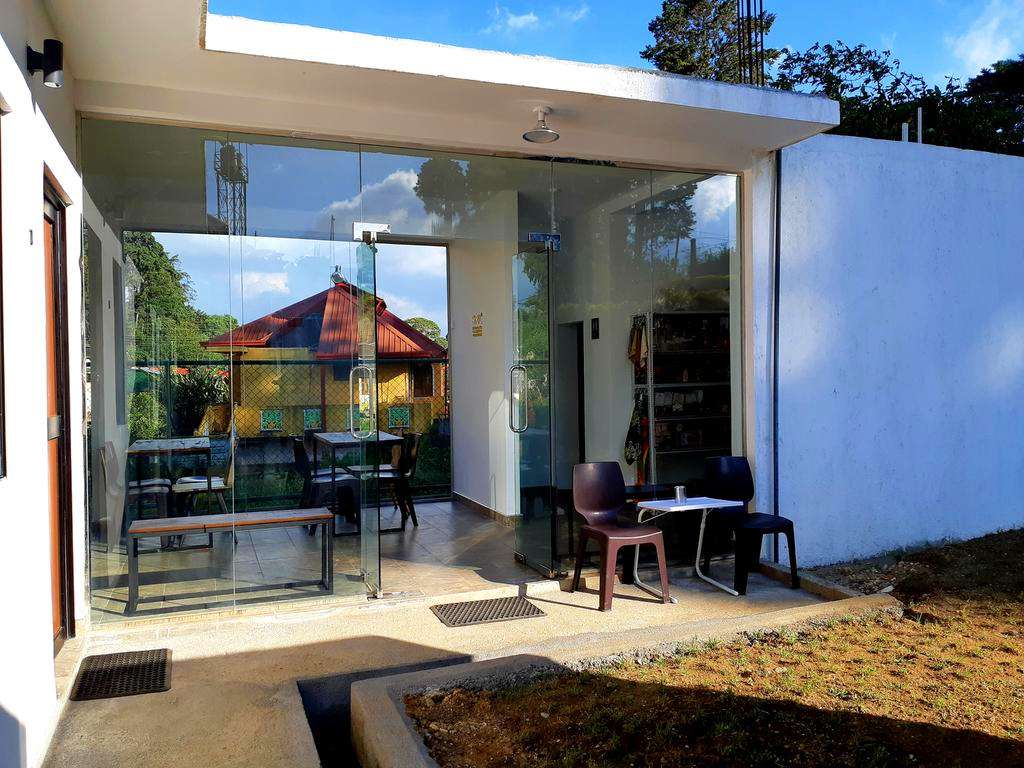 Situated 4.3 km from Gregory Lake, Siril Guesthouse Hostel features accommodation with a restaurant, a shared lounge and a 24-hour front desk for your convenience. Free WiFi is offered throughout the property. Guests at the bed and breakfast can enjoy a continental or an à la carte breakfast. Siril Guesthouse Hostel has a garden and sun terrace. Siril Guesthouse Hostel bed is capsule hostel. The washroom is located in an inside room with the best hot water shower in Nuwara Eliya. Rooms and bed are clean, dry and warm. The capsule-style bed provides guest has her/his own private space.
See the listing on hostelworld.com for more information.
In summary …
You simply must visit a tea factory when you're in the Sri Lankan Highlands

Check the price of any tea you find in the shop at the factory before you buy

Don't go to Nuwara Eliya during the monsoon season unless you are a duck

Take a woolly-pully or jacket with you to Nuwara Eliya for the chilly evenings